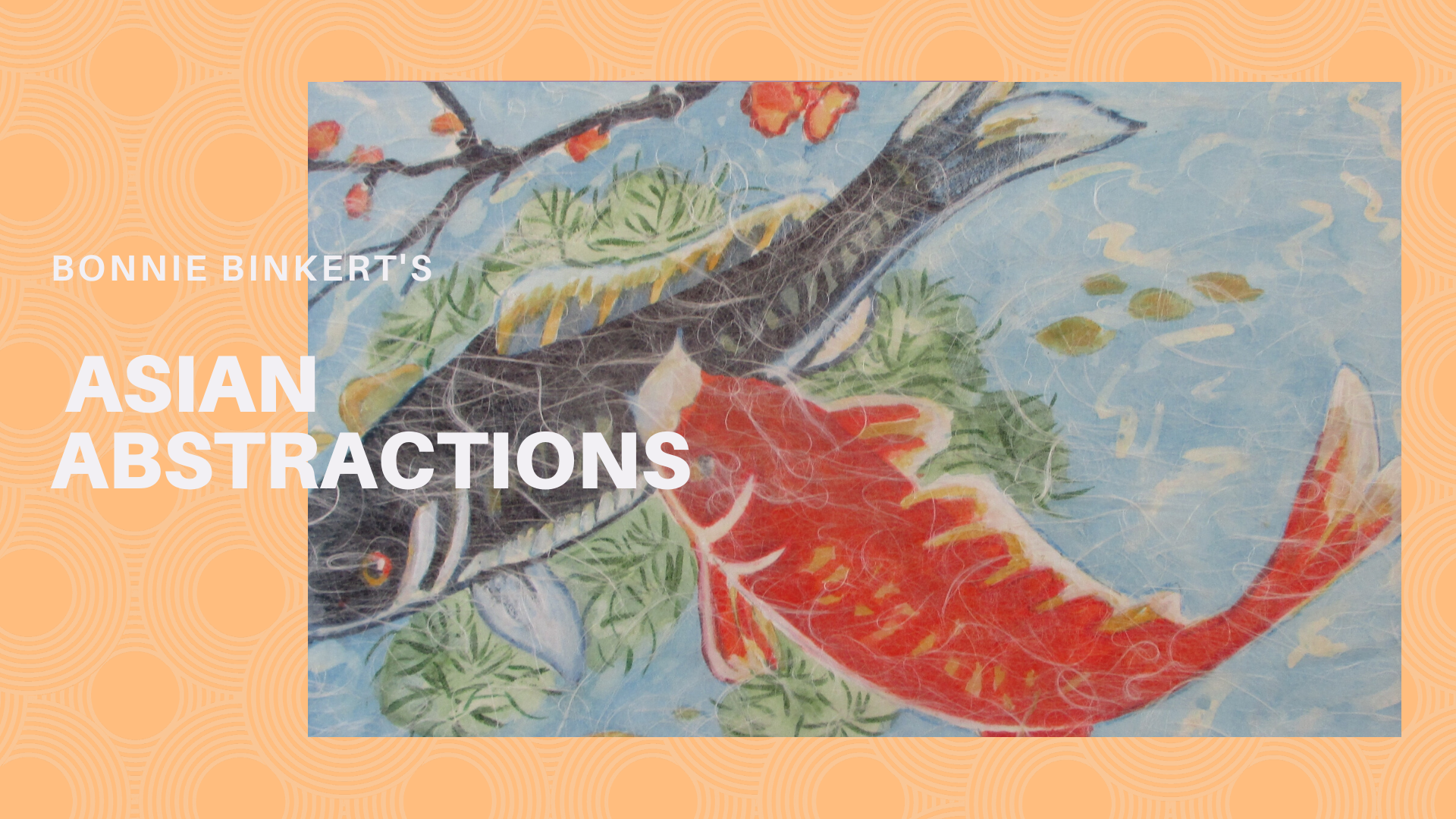 Looking for original wall art, inspired by an Asian aesthetic? You'll find an array of beautiful choices here in my online store. Come and browse my range of works, check out my new additions, and learn more about what's in store!
My Motivation
Inspired by my first visit to Japan, seen here in the Kenroku-en (兼六園) Garden in Kanazawa, I've created a series of works in watercolor, many with collage elements including stamps, rich Mulberry papers and other found materials collected in Japan
Photo by Susan Boe
My Mission
My mission is to capture and share the magic and mystery of the Japanese aesthetic and rich culture through this series of Asian Abstractions.
To see other works from my Southwest Abstractions series, go to http://www.southwestabstractions.com
About Me
I've long been a student of art history and the Asian aesthetic and culture, the inspiration for this series of Asian Abstractions. I try to bring a sense of quiet contemplation to my work, sometimes combining art and haiku poetry as once done in the ancient tradition of haiga.
Sun, wind, rain, land, sky --
The Earth is sacred to me
To ponder and paint.
In addition to the original art works shown on my Store page, I offer handmade, one-of-a-kind journals -- small treasures -- covered in fine Japanese Mulberry papers.


Collage, as an art form, offers creative ways of combining textures, colors, found objects, and other design elements into engaging works of art. Are you interested in taking a collage workshop? Email me: Bonnie.Binkert@gmail.com
Also Available: Vintage Japanese Baskets
Antique Japanese bamboo basket,
19.5 wide x 13 high x 9 inches deep
Antique Japanese flower basket with bamboo liner, (c) 1920; signed.
17 high x 7.5 wide, 6.5 inches deep
Antique Asian Food Basket, 18.5 high (to top of handle) x 13.75 high x 14.5 wide x 8.75 deep,
inches.
Antique Ikebana flower basket, 16.5 high (to top of handle) x 11.5 high x 7.5 inches deep.
Antique Japanese flower basket, 22.5 high (to top of handle) x 5.5 inches deep at base.